Athletic Events & News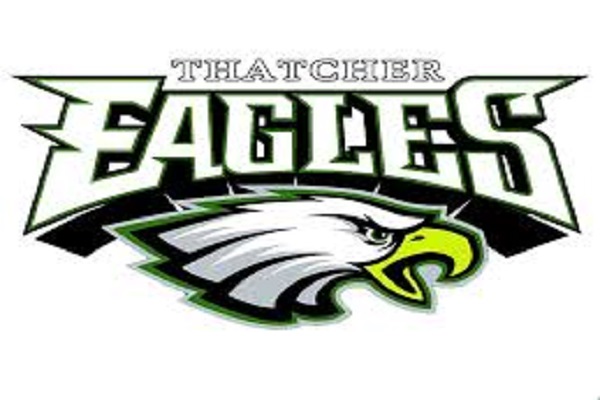 ---
THATCHER HIGH SCHOOL SPRING SPORTS MITIGATION PLAN

AIA Modifications:
All students, coaches and sideline/dugout personnel will be required to wear a cloth mask, disposable non-surgical mask, or gaiter for the entirety of a game/contest. Mesh masks do not meet this requirement.
Exception: students while actively participating in the contest. Example: BASE/SB players on the field, batting or on base may remove their mask. Masks must be worn by all while in the dugout.
Each school will complete the AIA COVID-19 Athlete/Coach Monitoring Form the day of all games/contests and provide a copy to the opposing school prior to the contest.

Spectator attendance is at the discretion of the home school.(See below)

Anyone who attends spring sports events is required to wear a face covering for the entirety of the contest.
Exception: students & officials actively participating in the game/contest.
Thatcher Specific Modifications:

Baseball/Softball/Tennis: Spectators are encouraged to bring chairs in order to follow social distancing requirements. If sitting in the stands, families may sit together. All Spectators are required to wear a mask at all school sponsored athletic events.

Golf/Track: Thatcher spectators should follow the mitigation plans of the host school/course. Thatcher fans should obtain this information prior to attending any away contest.
Sports Schedule
Wednesday, 3/24
JV & Varsity Baseball & Varsity Softball @ Willcox - JV game @ 2:00 pm, Varsity games @ 4:00 pm
Thursday, 3/25
Baseball & Softball @ Snowflake 1/2:30/3:30/4:30pm
Golf @ Home 3pm
Friday, 3/26
Track @ Mogollon 10:30am
Boys Tennis host Safford 3;30pm
Girls Tennis @ Safford 3:30pm
Click the link below for live THS home game streaming: