Thatcher High School Spirit Line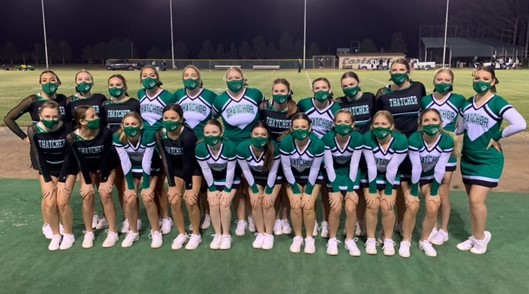 Contact Name
Job Title
Phone Number
Ashlee Griffin Head Coach 928-348-7272
We are Thatcher Cheer!
It is our mission to uphold the pride and tradition of the Thatcher Eagles through the unification of the student body, alumni and fans.
We will support as many athletic events as possible and promote a positive game-day atmosphere for Thatcher High School and its athletes.