Courses Taught:
Geometry
Geometry Fundamentals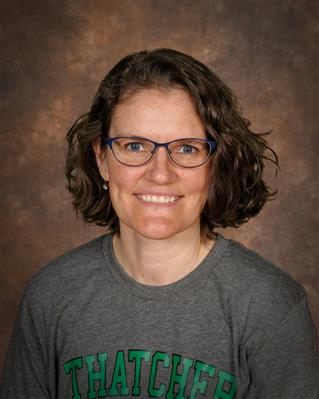 B.S. Elementary Education from Weber State University
M.A. Math Education from Western Governors University
After graduating from Weber State University I taught two years in Ogden, Utah. Then we moved to Missouri and I taught two years there. After that I took a break from teaching while I raised my family. During that time we moved to Kansas and I taught 7 years in Kansas before we moved here to Thatcher in 2015. I taught three years at Thatcher Elementary School and now I am teaching math at Thatcher High School.
I am married to Tyler Terry and together we have 4 wonderful children. Zach is attending EAC, Marc is attending BYU in Provo, Alissa is also attending EAC and Matthew is a Junior here at THS. I started teaching here in Thatcher in 2015. I have taught many different grades, but found that my love was for math. So, I completed my Master's degree in Math Education and I am enjoying teaching high school. I love learning new things and being outside in nature. I like to hike, read, sing, garden, and of course do math!
"Your work is going to fill a large part of your life, and the only way to be truly satisfied is to do what you believe is great work. And the only way to do great work is to love what you do. If you haven't found it yet, keep looking. Don't settle. As with all matters of the heart, you'll know when you find it."
Steve Jobs