Thatcher High School Football Program
Varsity Football Game will be played at Pusch Ridge HS this Friday 10/22.
Tickets for the game will ONLY be sold online at Ticket Spicket:
Click Here to purchase Tickets

Go Eagles!!
Game will be streamed on NFHSnetwork.com
Contact Name
Job Title
Phone Number
Dan Jones Head Coach 928-348-7272
Thatcher Eagles Football
has a long standing tradition of excellence and winning that stems from hard work, commitment, dedication and loyalty.
Some of our favorite mottos are:
The Grit Makes the Pearl
Either it Gets Done or it Doesn't
Toughest Team Wins
Embrace the Grind
One Week at a Time
Brothers on the Field
Building an Empire of Green and White
STATE CHAMPIONSHIPS
2018
2017
2016
2006
2001
2000
1998
1988
1986

Please click the link below for calendar team schedules.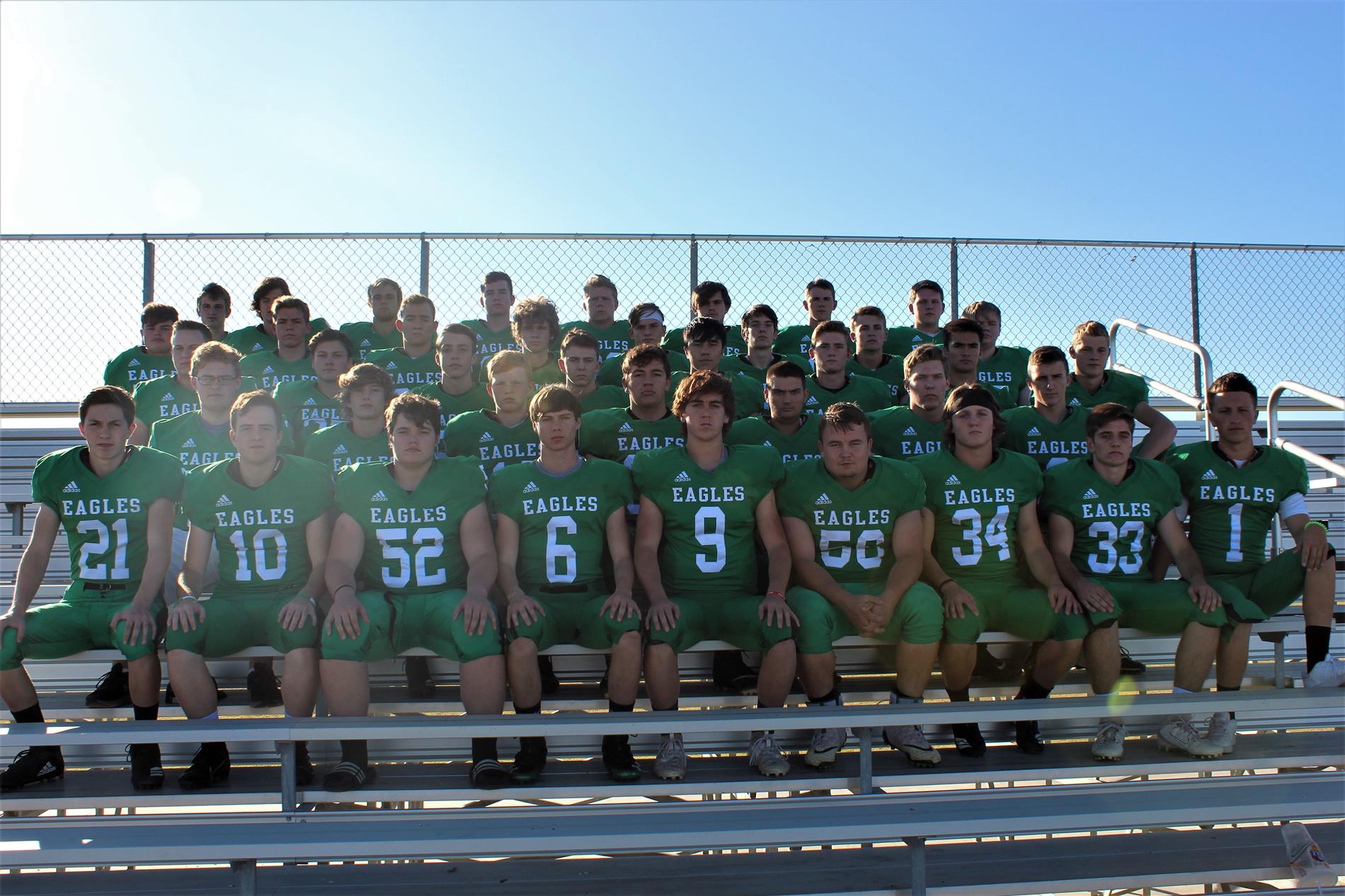 THS FOOTBALL SCHEDULE
*SEPT 24-VARSITY vs DESERT VIEW - 7 PM (HOMECOMING)
*SEPT 29-JV vs SNOWFLAKE @ HOME -5:30 PM
*SEPT 30-FROSH vs EMPIRE @ HOME -5:30 PM
*OCT 1-VARSITY @ EMPIRE-7 PM
*OCT 7-FROSH vs SAN TAN @ HOME-5:30 PM
*OCT 8-VARSITY vs SAN TAN @ SAN TAN-7 PM
*OCT 13-FROSH vs ALA-GILBERT @ HOME-5:30 PM
*OCT 14-JV vs ALA-GILBERT @ ALA GILBERT-6 PM
*OCT 15-VARSITY vs ALA GILBERT @ HOME-7PM
*OCT 20-FROSH vs MICAH MTN @ HOME-5:30 PM
*OCT 21-JV vs PUSCH RIDGE @ HOME-5:30 PM
*OCT 22-VARSITY vs PUSCH RIDGE @ PUSCH RIDGE- 7PM
*OCT 28-JV vs SAFFORD @ SAFFORD-6 PM
*OCT 29-VARSITY vs SAFFORD @ HOME-7 PM
*NOV 5-1ST ROUND PLAY-OFFS @ HIGH SEED-7 PM
*NOV 12-QUARTERFINALS @ HIGH SEED-7 PM
*NOV 20-SEMIFINALS TIME & LOCATION TBD
*NOV 27-STATE CHAMPIONSHIP TIME & LOCATION TBD